Random Campsite
Penmarlam Caravan and Camping Park
UK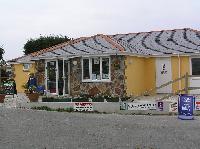 Full Details
Caravanning Chat Rooms
Caravan Chat

0 Members connected
2 Chat Rooms
0 members chatting

Chat Now
Accessibility

(increase text size)
| | | |
| --- | --- | --- |
| | Caravan for the Disabled | |

Caravan Information
Reads: 5633

Submitted by peedee on Monday, April 11 @ 10:06:17 EDT (5633 reads)

peedee writes "Simon Fry of Frys Caravans

Cranswick Industrial Estate
Cranswick
Driffield
East Yorkshire
YO25 9QE
provider of caravans for the disabled advises they plan to launch a new model for 2012

The 2012 Axcess II Wheel Chair Caravan"
| | | |
| --- | --- | --- |
| | Hansons Now Offer a Caravan Transport Service | |

Caravan Information
Reads: 6896

Submitted by jenand on Wednesday, June 16 @ 13:22:38 EDT (6896 reads)

jenand writes "Hansons Used Static Caravans are pleased to announce a new service to be offered by them. In addition to handling the sales of caravans to their customers, they are now able to provide a professional and experienced caravan transport service throughout the UK and Europe.

Hansons Used Caravans are fully equipped to move any mobile home to any destination required whether you purchase a caravan from ourselves or just require your caravan transporting.

Distance does not matter. Whether you want to move your caravan 2 miles or 2,000 miles, they can provide you with a written quotation. All loads carried are fully insured, so you do not have to worry about damages, wide load permits, ferry crossings and insurance.

To find out more about Hansons caravan transportation services, visit http://www.usedstaticcaravansales.co.uk."
| | | |
| --- | --- | --- |
| | Lunar still the lightweight caravan manufacturer | |

Caravan Information
Reads: 5042

Submitted by nukeadmin on Saturday, February 28 @ 04:39:59 EST (5042 reads)

Lunar Caravans have ALWAYS been known for producing lightweight caravans and are proud to announce that they have won the Caravan Club Lightweight Leisure Trailer Awards 2009 in the class of caravans between 751kg and 1000kg for the third consecutive year with the Lunar Ariva.

The Ariva weighs in at just 980kg MTPLM and has a MRO of 828kg and can be towed by a car as small as a Volkswagen Polo. The clever design and use of space in the caravan interior makes it feel open and airy and much larger than the compact exterior would have you believe.

With economic and environmental factors encouraging people to trade in their larger tow cars for smaller, more economical versions the weight of caravans is becoming even more significant. Lunar are constantly looking for ways to further reduce the weights and retain their position as the leading UK lightweight touring caravan manufacturer.

Brian Mellor, Managing Director for Lunar says "we are continuously looking for methods to further reduce weight in all Lunar Caravans through new innovative design methods and working closely with our suppliers to ensure the components that go into the caravans are both low in weight and high in quality. This award is recognition again of our success in achieving these goals".
| | | |
| --- | --- | --- |
| | Caravan with Renault Turbo engine !! | |
User Info
---
Register Here
Lost Password
---
Membership:
New Today: 0

New Yesterday: 0

Waiting User(s): 0

Total Members: 23,983

Latest User: MikeMSc

---
Most Ever Online:
Guest(s): 1,381

Member(s): 1

Total: 1,382

---
Online Stats:
Guest(s): 59

Member(s): 0

Total: 59