Caravan Shows
Each new year brings a whole host of new caravan shows in the UK and on the continent to attend. Now instead of looking everwhere to find out which caravan shows are on in 2007, you can now view all the caravan shows in one place.
With the caravan market constantly on the increase the number of caravan shows has risen year on year. The caravan show season has also lengthened and now encompasses practically the whole year, ranging from indoor caravan shows like the NEC / Earls Court through to the large outdoor events like Peterborough and York shows.
If you know of a Caravan Show that we don't have listed then please contact us and we will add the Show details to our list of caravan shows.
---
Caravan Shows Details:-
Click Relevant month below to go to caravan shows in that month
January :: February :: March :: April :: May :: June :: July :: August :: September :: October :: November :: December

Outdoor Leisure Show

12/01/2007 - 14/01/2007
Royal Bath & West Showground, Shepton Mallet, Somerset BA4 6QN
Admission: £5 per adult. Day car parking is free and accompanied children are also free.

If you are looking to buy that elusive caravan for this season look no further than the big Outdoor Leisure show being staged at the Royal Bath & West Showground. All the leading makes will be represented from all over Europe plus some American recreational vehicles. There will also be a good selection of accessories to choose from and buy including a bolt-on service for those who would like accessories fitted whilst staying for the long weekend. Places for the weekend can be pre-booked by calling the number below


020 8302 6069 or 020 8302 6150 or fax to 020 8300 2315 or book online.

http://www.stoneleisure.com
---
The Caravan And Motorhome Show

18/01/2007 - 21/01/2007
With a wide range of touring caravans and a selection of the very best motorhomes for 2007 the Caravan & Caravan Show held at G-mex Manchester provides visitors with the perfect opportunity to compare products, research the market and get the best deal in the North West. This year we have more caravanning accessories than ever before! We also have plenty to keep the family entertained!
G-MEX Limited. Manchester. M2 3GX

08701 288 288

[email protected]

www.caravanshows.com
Spring Fair
24/03/2007 - 25/03/2007
Held at at Newark Showground in Nottinghamshire on March 24th & 25th 2007. New 'UK Caravan & Caravan Spring Fair'
The event is perfectly timed to celebrate the first weekend of Spring with a weekend of bargains, accessories and the latest models, plus fantastic entertainment.


01775 723723

[email protected]

http://www.ukspringfair.co.uk

National Caravan Show

27/04/2007 - 29/04/2007
Held at the East of England Showground, near Peterborough, the 17th annual National Caravan Show promises to be bigger and better than before with about 250 specialist traders and a massive selection of new and used motorhomes from the UK's top dealers. You can also stay at the outdoor show of the year for the whole weekend and experience three nights of free top class entertainment, as well as taking in the delights of the City of Peterborough.



01778 391123 (Mon-Fri 9am-5pm)

[email protected]

http://www.outandaboutlive.co.uk/national/default.asp
Southern Caravan Show

11/05/2007 - 13/05/2007
The Southern Motorcaravan is returning to its home on the Newbury Showground, Berkshire this coming May for the events 26th annual show. This well established and popular event draws thousands of motorcaravanners and caravanners to Newbury each spring either attending the show as weekend campers or day visitors. There is something for everyone here with new and used units on display plus 150 exhibitors.
01778 391123 (Mon-Fri 9am-5pm)

[email protected]
http://www.outandaboutlive.co.uk/southern/default.asp
The Caravan and US RV Show

01/06/2007 - 03/06/2007
Stratford Racecourse, Stratford Upon Avon, Warwickshire CV37 9SE

At the annual Caravan & US RV Show being held at The Racecourse, Stratford Upon Avon in June, you will be able to see and compare most of the different types of motorhomes available from Europe and America. New and late used will be on view and for sale, along with a huge range of accessories to help make life in your caravan even more comfortable and safe.
Browse through the list of exhibitors and you will quickly see it's a show not to be missed. You can talk to other owners about any specific problems you might have and to knowledgeable staff from the leading leisure clubs like the Camping & Caravanning Club, the Motor Caravanners Club and the American Owners Club/s.
020 8302 6150

[email protected]

http://www.stoneleisure.com
Back To Top


July Caravan Shows
Midsummer Music and Leisure Show

13/07/2007 - 15/07/2007
The Lincolnshire Agricultural Showground. Lincoln
The outdoor leisure orientated exhibition is held at the Lincolnshire Agricultural Showground and has 150 trade stands allowing you to browse at your own pace. A huge choice of tents and caravans will be on display including a wide range of caravans. Expect huge ranges of camping accessories as well as leisurewear and services. Entertainment is provided on the Saturday night.
01778 391123 (Mon-Fri 9am-5pm)

[email protected]

http://www.outandaboutlive.co.uk/mml/default.asp
Western Motorhome Show

10/08/2007 - 12/08/2007
Three Counties Showground. Malvern, Worcestershire
The Western Caravan show, now in its 3rd year is set at the foot of the beautiful Malvern Hills - The Western Caravan Show at the Three Counties Showground, Malvern. There will be a large trade area displaying European and American dealers and accessories. With well over 100 trade stands there will be something for everyone. Outings will be organised to keep everyone entertained - a splendid weekend.


01778 391123 (Mon-Fri 9am-5pm)

[email protected]

http://www.outandaboutlive.co.uk/western/default.asp

The Northern Motorcaravan Show - York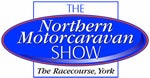 21/09/2007 - 23/09/2007
2006's event attracted a record number of motorhomes and caravans to stay on site for the weekend as well as thousands of day visitors over the three days. Following the success of 2006 the exhibition area has been expanded further and will now present a broad selection of almost 200 specialist outdoor traders including leading caravan dealers showing a huge variety of new and pre-owned motorcaravans, alongside suppliers offering thousands of accessories, gadgets and leisurewear.
01778 391123 (Mon-Fri 9am-5pm)

[email protected]

http://www.outandaboutlive.co.uk/northern/default.asp
International Caravan & Motorhome Show 2007

16/10/2007 - 21/10/2007
Birmingham NEC

The huge six day show, the UK's biggest one-stop shop for anything and everything associated with caravanning and motorhoming, was 40% bigger than any other caravan show in the country and filled Halls 1 -5 of the NEC last year.
Held between 16th– 21st October, the show is perfectly timed with the manufacturers' delivery schedules enabling visitors to see new models hot off the production line and exhibitors to get a fantastic kick start to their sales for the new season.
08701 288288

[email protected]

http://www.caravanshows.com/expo/index.asp
Back To Top